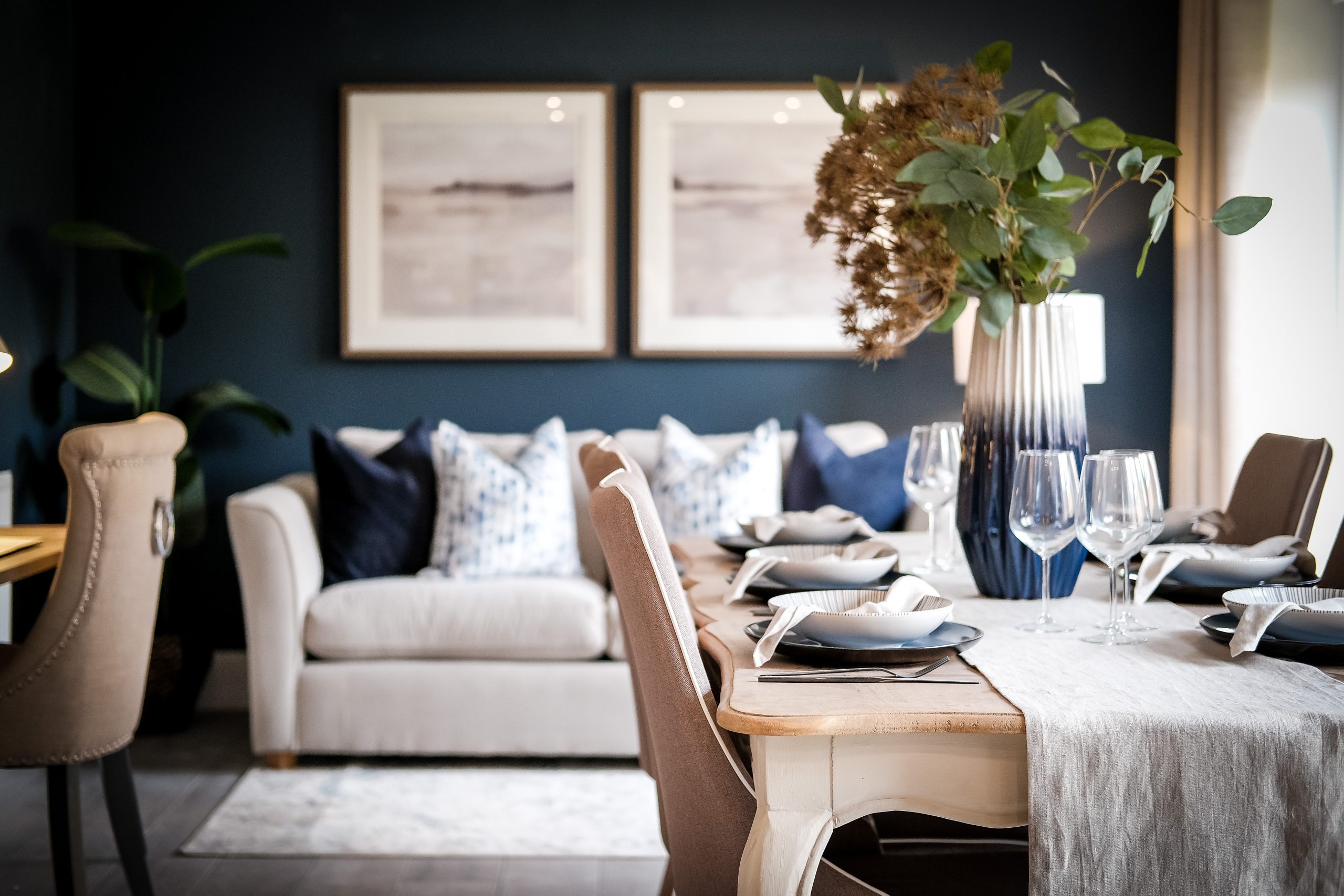 Recent Rightmove findings indicate the dining room has been steadily declining in popularity over the past decade, with mentions in property adverts in the last year decreasing by 28%. While many of us may use this room for Christmas celebrations, this is likely to be the only time of the year it serves its original purpose, begging the question do modern homeowners need a formal dining room? Our director, Andy Richardson discusses…
"A formal dining room was once considered an indication of wealth and prosperity with the table itself a status symbol; it was to be treated with respect, "kept for best" and protected at all costs. As the popularity of kitchens increased, alongside the rise of the TV dinner, the dining room has become almost obsolete, used once, maybe twice a year. And with the pandemic meaning space within the home is at a premium, it's not sustainable to maintain rooms purely for decoration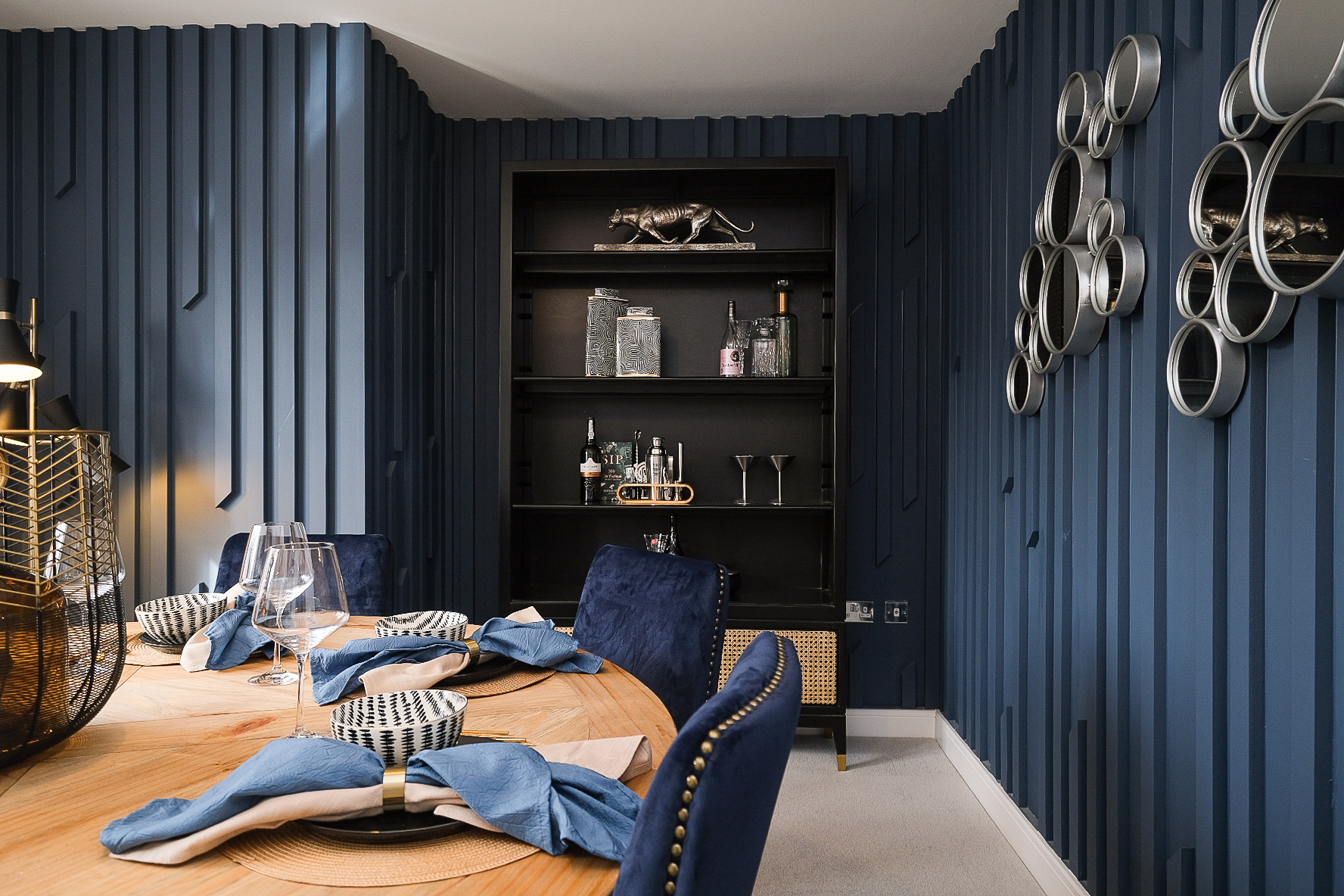 "Modern living requires multi-purpose space where personal and professional personas blend seamlessly, and the family has room to grow. Our design briefs are focused on maximising square footage and styling rooms to avoid convention. A dining room is a luxury now, we're probably only installing these as a formal space on 15% of our showhomes. Instead, it's important to encourage homeowners not to be afraid of changing rooms to suit lifestyle and illustrate alternative options. Our top 5 uses for a dining room are:
Office/Study/Library – certainly the most common purpose since Covid. Without a table dominating the room, you can create workspaces for two adults, or a parent and child. Floor-to-ceiling cabinetry makes an impressive backdrop, and adds all-important storage space to hide equipment, cables and filing too.
Cinema/Gaming Room – a dedicated space for the family to watch films, stream series or compete in Virtual Reality, these can be a cosy alternative to the open plan kitchen/family room, or formal living room.
Playroom – add half-height furniture and storage to help children learn and play or invite friends over when it's a grey, rainy day and outdoors isn't an option.
Craft or Hobby Room – if you've always wanted to take up a new hobby but never had the space, a craft room can be a real incentive. Amateur sewers, painters or musicians could learn new skills, or those wanting to read or practice yoga could create a quiet spot.
Downstairs bedroom – as family living evolves, and we embrace multi-generational homes, re-purposing a dining room as a bedroom is ideal for a student returning from university or an elderly relative.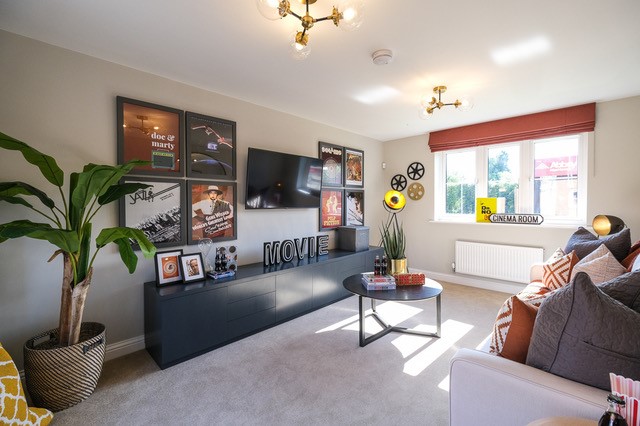 "While it's true the dining room is in decline, dining together is as important as ever so a home still needs space for the family to enjoy a meal. New homes are now designed to accommodate dining as part of the kitchen/breakfast room. Here is where we'll typically add a table and chairs, bench seating, or a combination depending on the space and overall style, both formal and informal arrangements are still requested. Also popular as part of this open plan design are French or bifold doors, meaning the garden becomes an extension of the home so another option is to add bistro tables or outdoor seating."