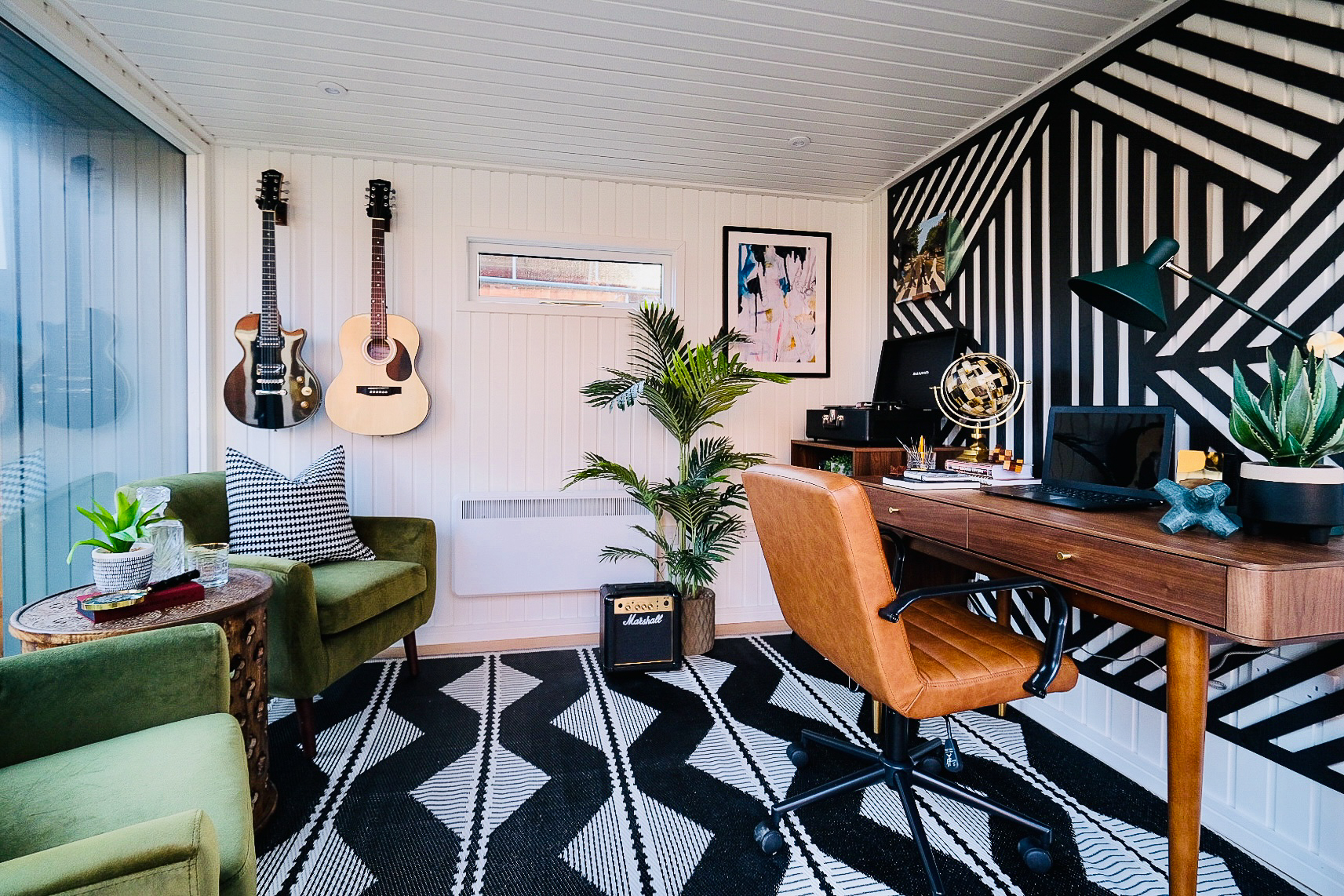 There's much research on wellbeing interior design, from connecting with nature to colour psychology, how we interact and feel within a space affects our mood. So when it comes to new homes, how can showhomes be styled to have a positive impact? Steve Hird, our director shares his thoughts…
"As the dark days of winter descend, and the pressures of the cost-of-living crisis deepen, maintaining a sense of positive wellbeing can be a challenge. One of the more common design briefs we're encountering is to emphasise sustainability, a greener lifestyle and the well-documented benefits these have on mental health. This can be achieved in a variety of ways, from subtle colour and lighting variations, to choices of materials, to redefining rooms in the home.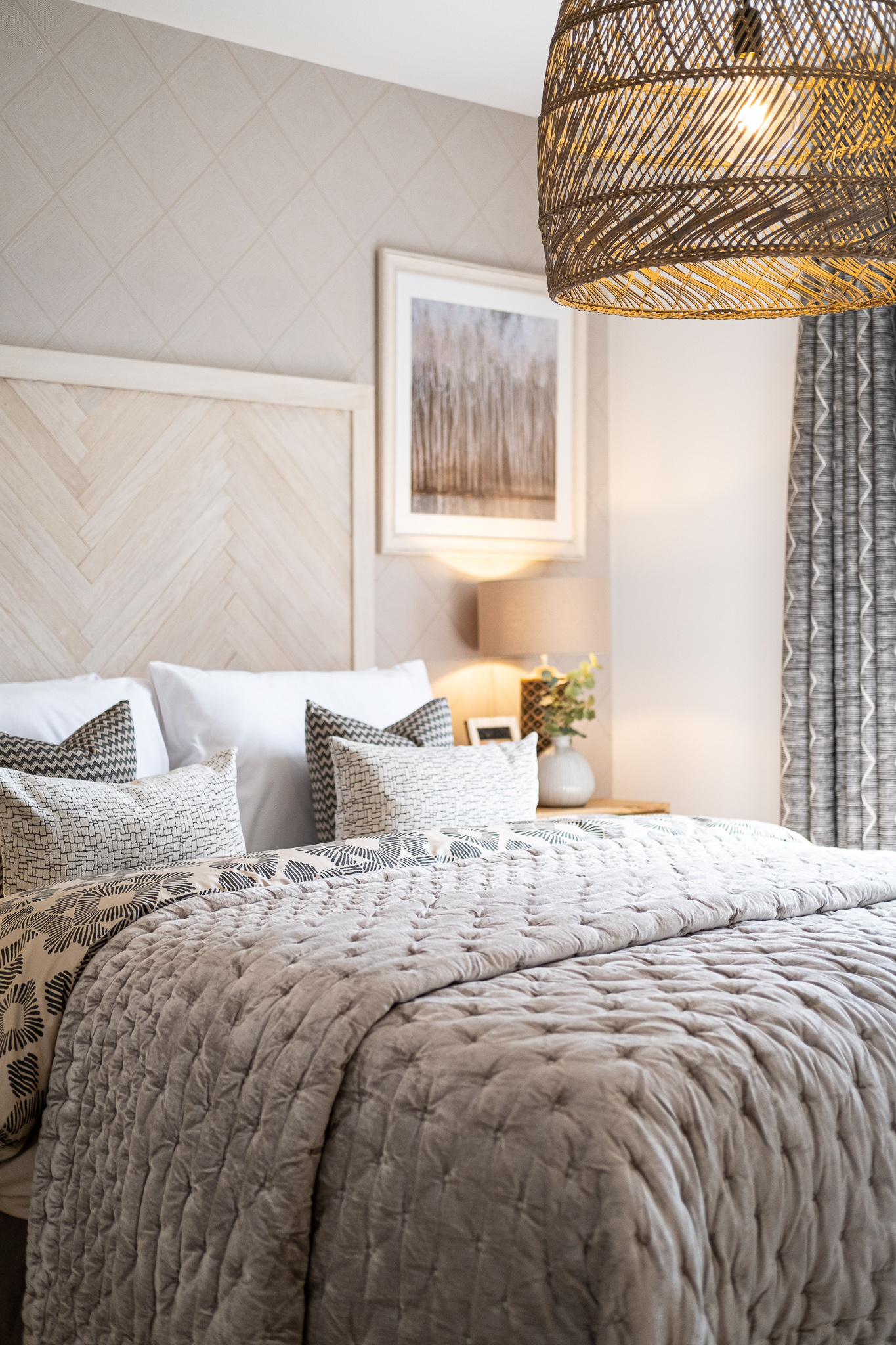 Biophilia
"Biophilia, the idea that humans have an innate inclination to connect with nature, features more and more in architecture and interior design. We're exploring how to bring the outside in, whether that's through increased natural light, maximising coastal or countryside views, or blurring the distinction between our homes and gardens.
"In styling terms, biophilia can be expressed dramatically with oversized house plants or a living wall, or more subtly by selecting wallpaper or artwork with a leaf motif. It's not just visually that connections are established, humans are tactile too so we incorporate healthy, organic fabrics and materials such as bamboo, rattan, string, rope, cork, clay and stone to create home comforts.
Restorative Rooms
"I've long advocated the abandonment of pre-determined rooms, which means not being afraid to defy convention. For instance, why have a formal dining room if you don't entertain? Could this be used as a children's playroom, home gym, craft or music room to improve family wellness?For 2023, I'm expecting to see more 'bootilities', where the utility room is transformed into a designer boot room to store equipment for outdoor pursuits and act as a designated entrance after a muddy walk with a four-legged family member!The link between animals and wellbeing being well-known of course.
"Finding spaces in and around the home that can be used for moments of quiet reflection, or to indulge in a hobby is important. It could be something as simple as a cosy reading chair under a skylight on the landing, or a more elaborate garden pod to use as an exercise studio. In all these scenarios, don't overlook lighting. Obviously, this includes maximising any daylight by arranging furniture to benefit from windows, skylights and glazing, but also add a combination of task lighting, table/floor lamps, candles and dimmable lights to achieve a contrast between practical and cosy.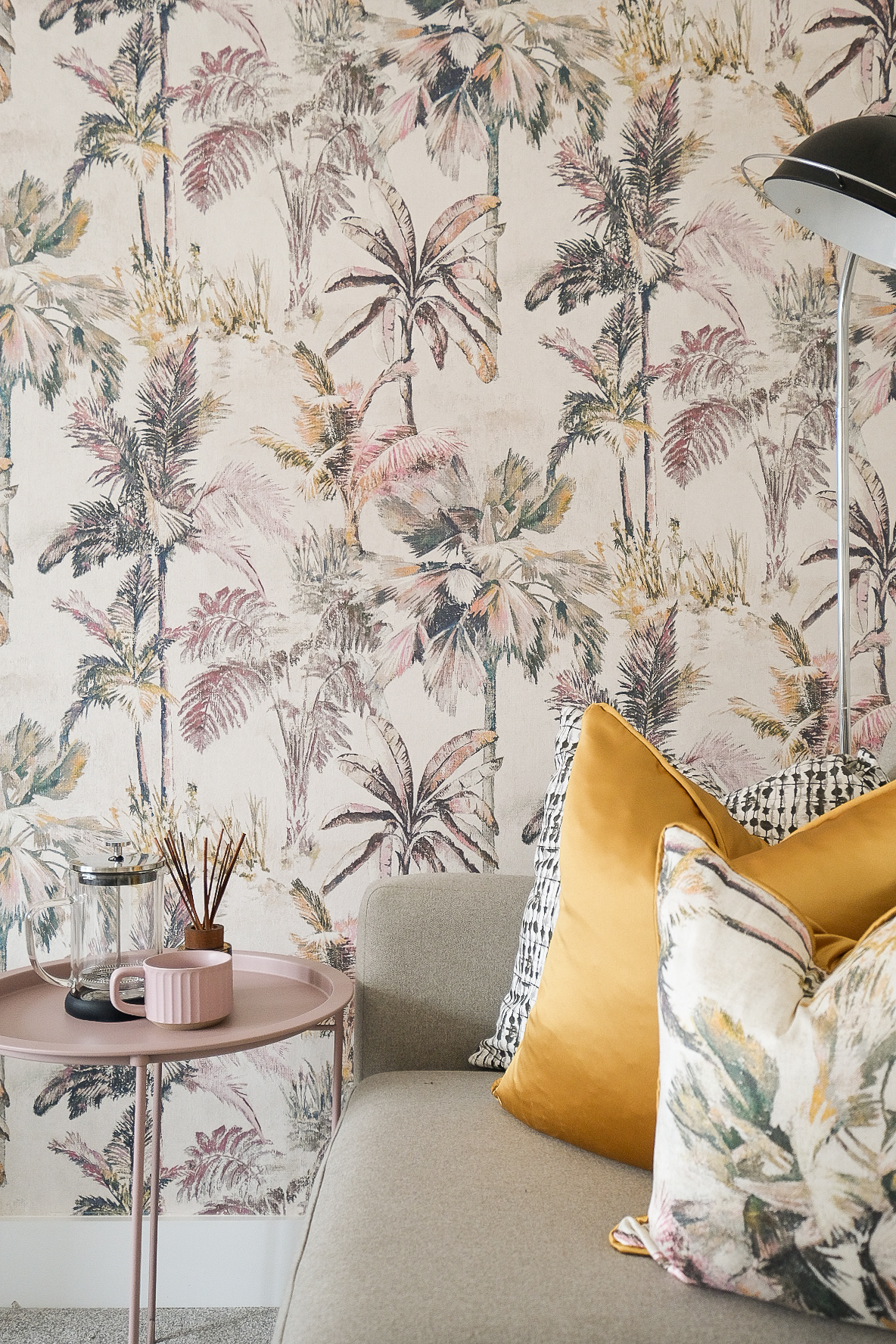 Colour & Scent
"There's much psychology behind the use of colour in interior design, especially how it can affect mood and productivity. Bright, vibrant colours are energising, cool palettes are more calming and relaxing while muted or softer tones can help focus and concentration. Core colours for 2023 are all tied to wellness so we expect to see plenty of neutrals like the Dulux Colour of the Year 'Wild Wonder', along with pastels and earthy shades. Similarly, home fragrances have a strong impact and can be altered for the season; spiced scents like cinnamon or wild pine can create feelings of warmth and security, while lavender is known for serenity and healing.
"Ultimately, there's no rulebook for instilling a sense of wellbeing, it's a very individual feeling that will mean different things to different people at different times. But making a sanctuary in the home is a good place to start."