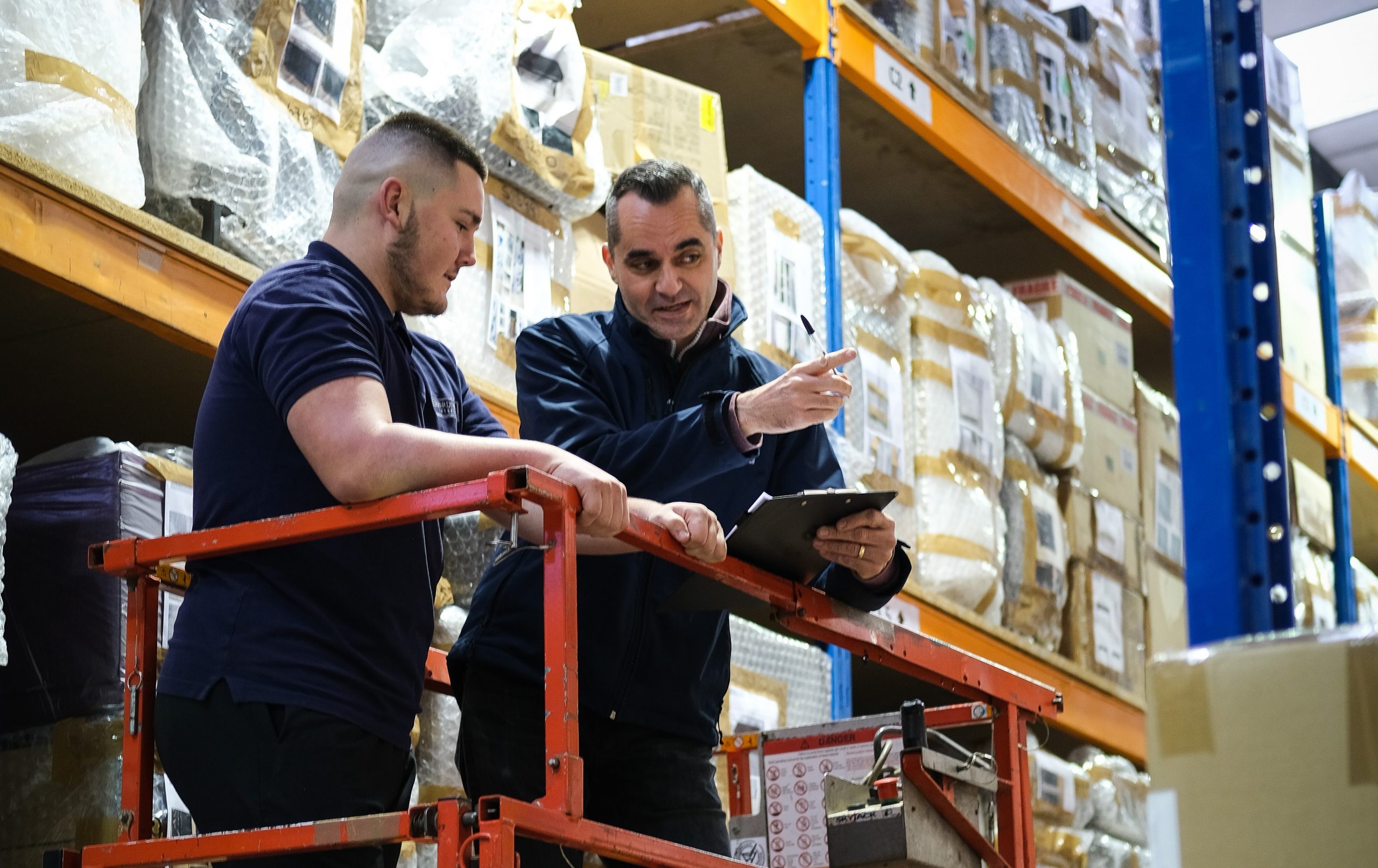 19-year-old Ciaran Dougan has joined our business as our first ever apprentice.
Ciaran will undertake a two-year business administration training programme, working in all areas of the company but initially starting in the warehouse and logistics division. Working closely with this team, which is led by Stephen Hankin, Ciaran will learn procedures for stock storage, quality control, accepting and managing deliveries, loading furniture ahead of show home installations as well as liaison with the firm's in-house designers, buyers and stylists.
"I'm so pleased to have been given this opportunity, especially at the moment," said Ciaran. "There's a lot of people my age struggling to find work as they just don't have the skills or knowledge so I'm extremely grateful to be able to start a new career at Edward Thomas Interiors.
"Before this I'd finished my GCSEs and started a trainee role in sports coaching but was soon furloughed. Steve Hankin, my mentor, is a family friend and asked if I would consider some temporary work for a couple of weeks in the summer. That led to the directors offering me a permanent position and I'm proud to be the firm's first ever apprentice!"
As part of his training, Ciaran will spend time with each division of the business to build up his understanding of the different roles and how they interact. Following completion of this shadowing exercise, Ciaran and his mentors will discuss which areas are of most interest with a view to enrolling on a supplementary academic course.
Our director, Steve Hird commented: "Offering apprenticeships is something we've considered for a while, in fact one of our fifth birthday pledges was to offer more placement opportunities for local students, so we're thrilled to have taken this a step further and appointed a full-time apprentice. We believe that now more than ever we should help the next generation into the workplace and give them the skills they need to succeed.
"Ciaran's been such an asset so far; he's approachable, eager to learn and inquisitive, all attributes that will serve him well in his career. We're looking forward to watching Ciaran develop and are confident he will become a great ambassador for us."