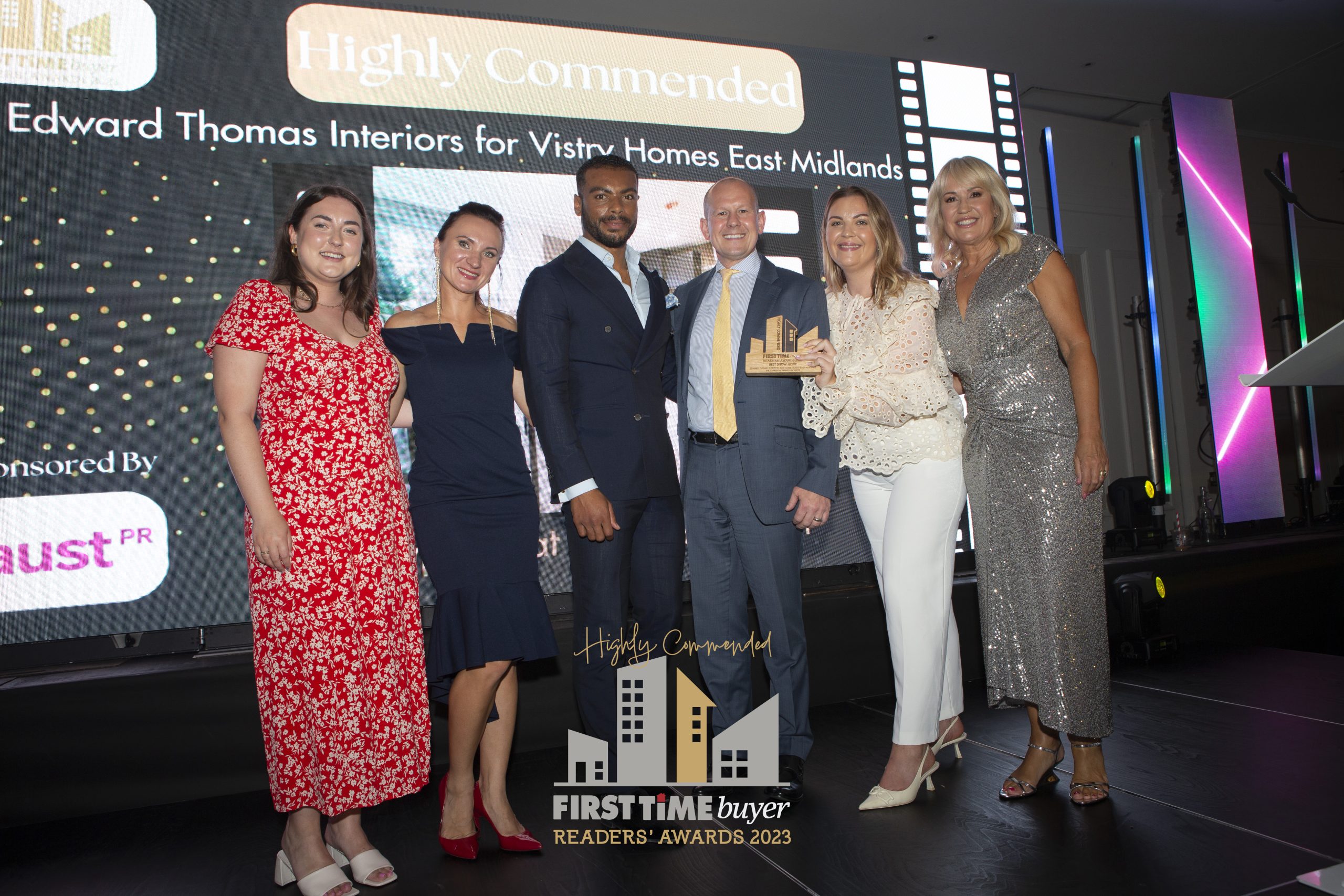 A show home we deliberately designed to appeal to first-time buyers has been recognised at the national First Time Buyer Readers' Awards.
The Cypress show home at Hampton Water in Peterborough was awarded Highly Commended in the Best Show Home category, which was one of the most hotly contested of the ceremony with six finalists.
Taking place last Friday 1 September at the London Marriott Grosvenor Square, the First Time Buyer Readers' Awards celebrate the people, companies and innovations that help aspiring homeowners take their first steps on the property ladder. Now in their 13th year, the awards are judged by a panel of experts representing developers and housing providers, marketeers, journalists, conveyancers, consultants and architects.
Confirming the Cypress as Highly Commended, the judging panel said: "We were very impressed that the show home was accessorised using high street shops and online retailers, so keeping within a first-time buyer's limited budget. It was not over-furnished or fussy and was typical of what a home would look like for a first-time buyer. We were not surprised that sales had gone well because of all the above reasons."
Designed for Vistry East Midlands, our ambition for the Cypress' interior design was to authentically show how a first-time buyer, regardless of age, relationship status or working lifestyle, might live in the property, as our director, Steve Hird explains:
"From the outset, Vistry's brief wanted to acknowledge the limited budgets many first-time buyers have for furnishing and decorating, so rooms were requested to look deliberately unfinished or 'just moved in'. We achieved this by incorporating modest amounts of furniture, fittings and accessories alongside 'easy to replicate' design techniques such as feature walls and colour block painting. The result is a warm and welcoming home with affordable, realistic finishes.
"We're absolutely thrilled that this approach caught the attention of the judging panel, meaning we can now proudly share we have designed one of the top two showhomes in the country for first-time buyers."
The First Time Buyer Awards were presented by TV and radio presenter, Nikki Chapman and raised over £12,000 for St Oswald's Hospice via a charity auction at the event.