It's well documented that presentation is vital when it comes to property. A designed and furnished home will sell quicker, so showhomes are an obvious marketing tool. But in a challenging marketplace where competition is rife, how else can professional interior design support sales? Our director, Steve Hird discusses some of the most popular options…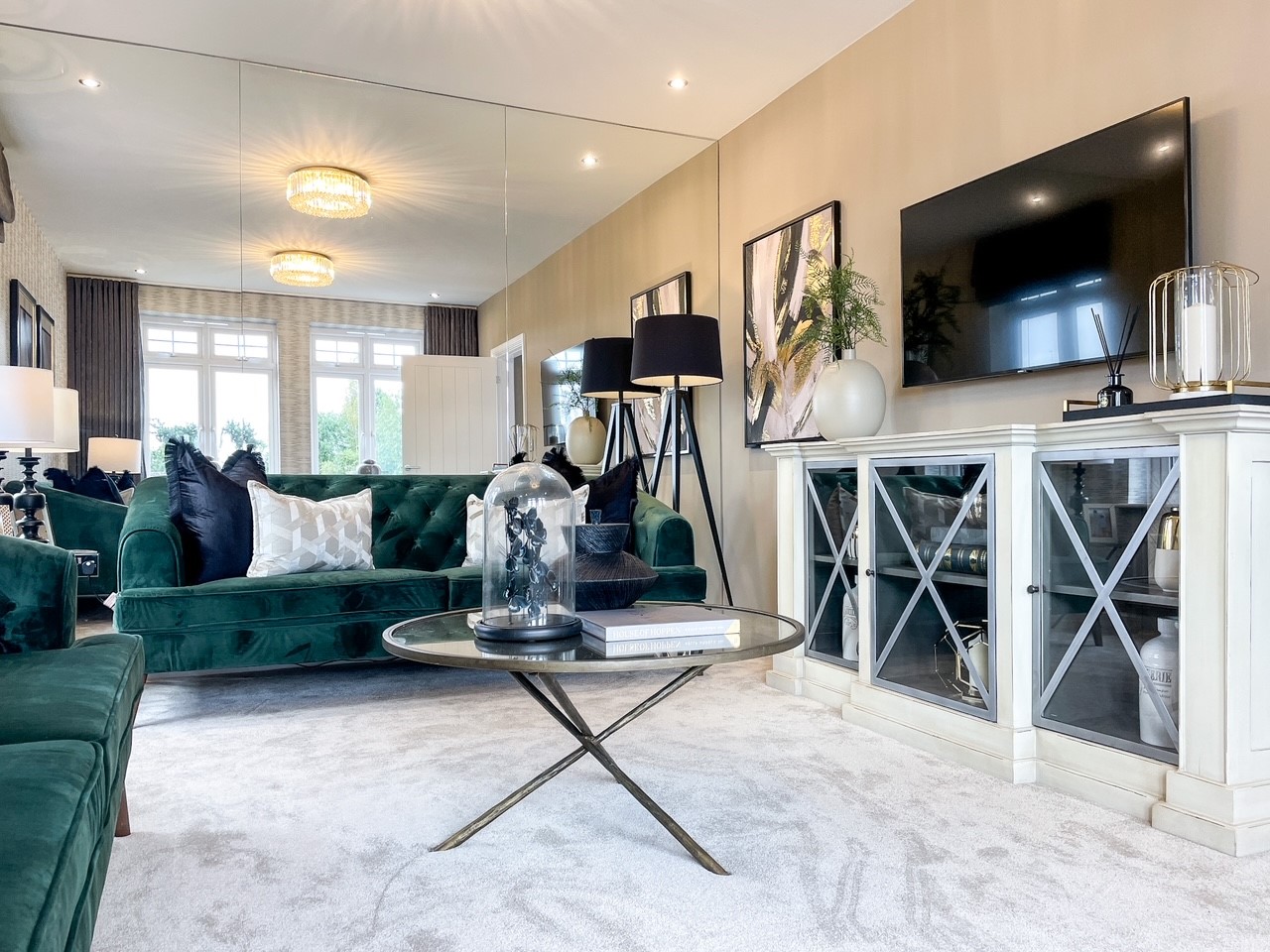 "In my column last month, I talked about the rising demand for showhome refreshes, where housebuilders commission upgrades or revamps to attract new audiences and extend the lifespan. However, this is just one tool that can be used to support sales; there are many other ways your interior design partner can boost the house buying experience.
"In the retirement market especially, an increasingly popular choice is a 'try before you buy' suite. Essentially, this is where potential purchasers can stay overnight or for a couple of nights in a furnished apartment, and it functions much like a hotel room or self-catered accommodation. Not only does this allow house hunters to fully experience what it would be like to live on a development, it also helps them properly visualise layouts and room sizes, how furniture fits, how much daylight there is, etc. All of which ultimately leads to more informed decision-making.
"Another option is to run interior design incentives on specific plots, where purchasers can take advantage of a package, up to an agreed value, to work with your interiors team on a room makeover. A series of mood boards depicting different styles is offered, the purchaser chooses their favourite and talks through any personal ideas, then the room is installed before they move in. This can be a fantastic way of alleviating some of the stress of moving. For example, if a home office was installed, minimum disruption to a business owner could be the deciding factor. 
"Meet the designer events always prove popular too. These can be incorporated as part of a showhome launch weekend, where purchasers can drop in for advice on current trends, or as standalone days where buyers can book a consultation ahead of choosing any cabinetry, flooring, tiling or soft furnishings.
"Not forgetting social media of course. When we design and install showhomes, one of our core aims is to make sure it photographs and videos well. But we also partner housebuilders by filming video walkthroughs for their social channels, highlighting our design choices and advising house hunters how to replicate these and where to source furniture, fabrics and accessories. Another social activity is a stories takeover on Instagram, where we pose questions and conduct polls with aspiring homeowners to highlight different looks that can be achieved.  
"One final word of caution – as budgets tighten the temptation is to opt for a view home rather than a showhome. While there is a place for view homes, perhaps to demonstrate a house type that's hard to visualise off-plan, these shouldn't be relied upon as the only selling tool. A view home is only likely to contain window dressings, light fittings and minimal accessories, so doesn't solve the problem of showing the scale of rooms or how they might be lived in, especially on larger properties or townhouses. Unfurnished rooms can appear deceptive, so a full showhome is far more cost-efficient."