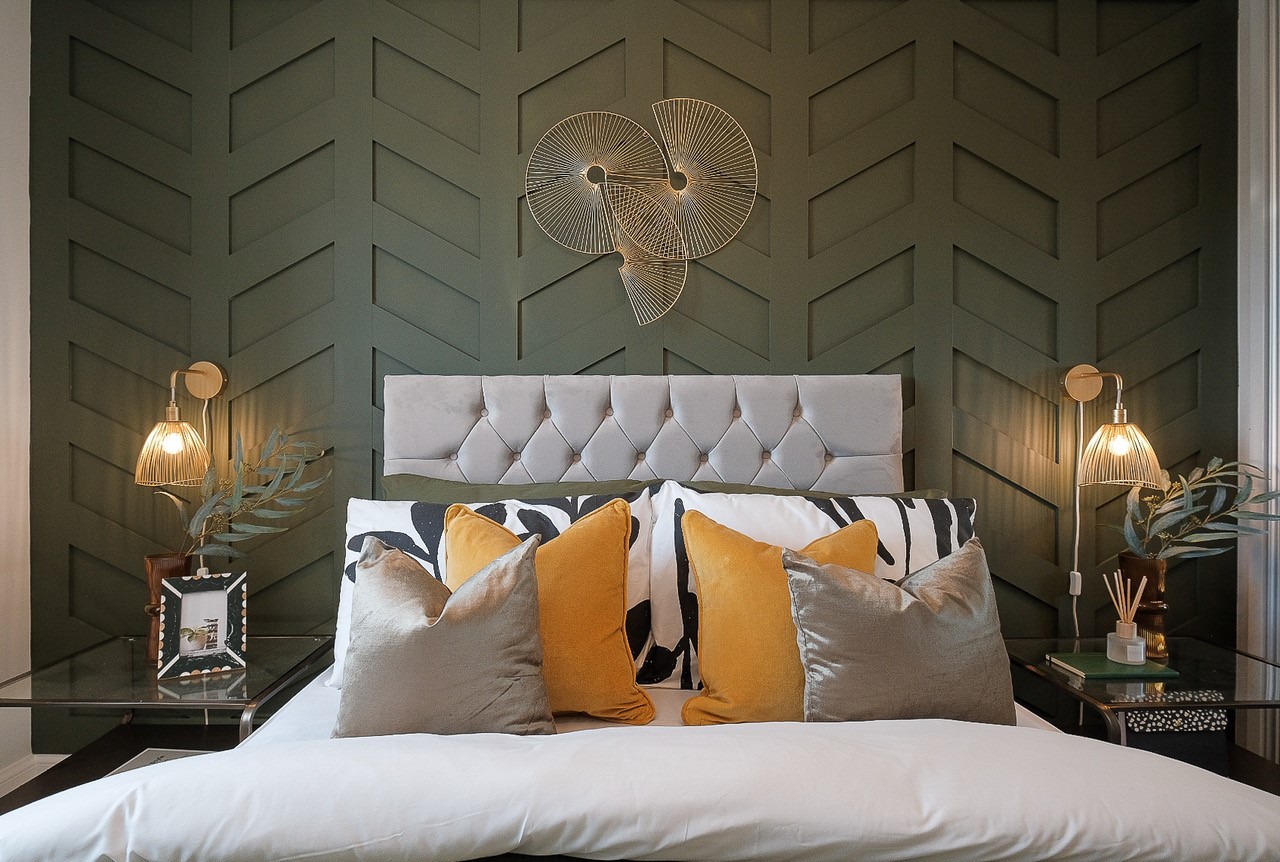 When it comes to first impressions, a show home or complex should have instant impact and leave a memorable imprint on potential homeowners. So what trends can we expect to see in 2023? Our director, Steve Hird offers some insight…
A retro revival and embracing self-expression…
In terms of overall style, there's a few to watch out for. 1980's retro is making a comeback. Curves and rounded edges have reappeared, especially in furniture and seating to establish a softer aesthetic and bring people together. I'm also seeing these curved lines in mirrors, light fittings and wall treatments, where colour paint blocks are used to create arches or emphasise alcoves, inspired by Renaissance architecture.
Pastels are the other way I expect to see the 1980's reimagined – think Neapolitan ice cream and you're not far wrong! Baby blue, pale pink, mint green, peach and lavender (more on this last one later) are coming through not just in paint colours but fabrics, ceramic tiles, even kitchen cabinetry.

Self-expression and the maximalist design approach is here to stay, where each room brings character through colourful, quirky and eclectic decor, avoiding any uniformity. In 2023, I expect this to evolve to incorporate further personalisation, especially with items that invoke wellbeing such as homemade plaster artwork. This is prevalent on Instagram; people practicing mindfulness and embracing their creativity to produce textured prints and canvases.

Two final style thoughts. With travel firmly back on the agenda, it's inevitable we'll see inspiration drawn from adventures abroad. Moroccan and Spanish tiles are fashionable, and are appearing as splashbacks, wall art, stair risers or as a statement floor for outdoor dining/patio areas. The other is cyberpunk – think bright turquoise, hot pink and electric purple neon lights and signage, graffiti style prints and a generally futuristic, sci fi vibe. While I don't anticipate this will become widespread, it will be appealing for home bars, gaming rooms and teenage bedrooms.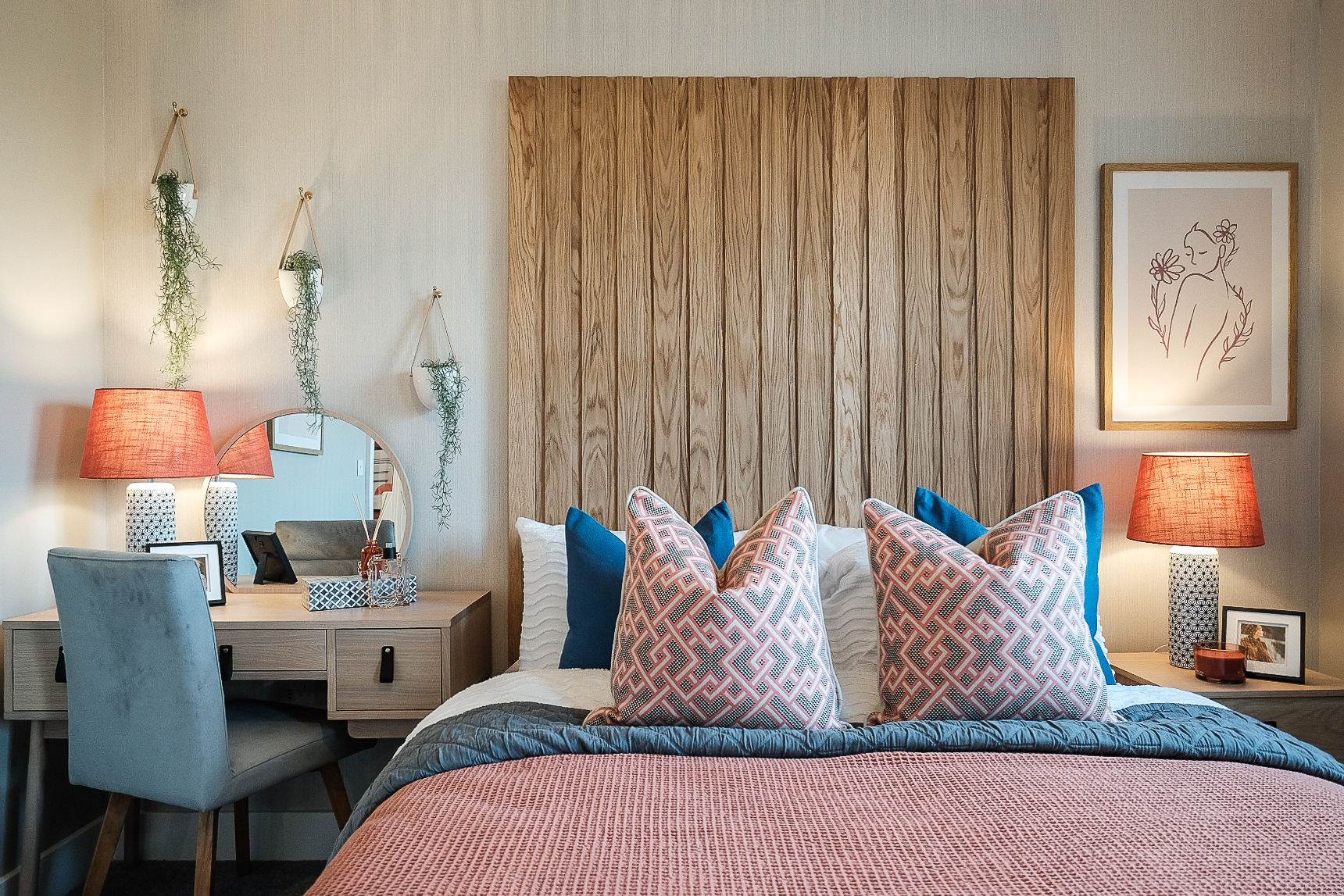 Room by room…
2023's 'must-have' rooms include the home office, and we're seeing these in all shapes and sizes from designated studies to repurposed spare bedrooms, and crafty uses of 'hidden' spaces to custom-made garden pods. Another is the built-in pantry. Baking and cooking became a 'go to' activity throughout the lockdowns and as a result, pantries have moved higher up the wish list. Whether in the form of a traditional adjoining space or the more modern customised storage units, homeowners are keen to have the tools to continue with their newfound culinary skills.
The final room is what I'm calling a 'bootility', a combined boot room and utility! Often a forgotten space for the chore of laundry, these rooms are becoming more stylised as homeowners focus on getting outdoors and connecting with nature as well as creating a designated entrance for any muddy four-legged companions! A bootility can incorporate bespoke storage for coats, boots, bulky weather gear and pet accessories as well as bench seating and the more traditional cleaning and washing equipment.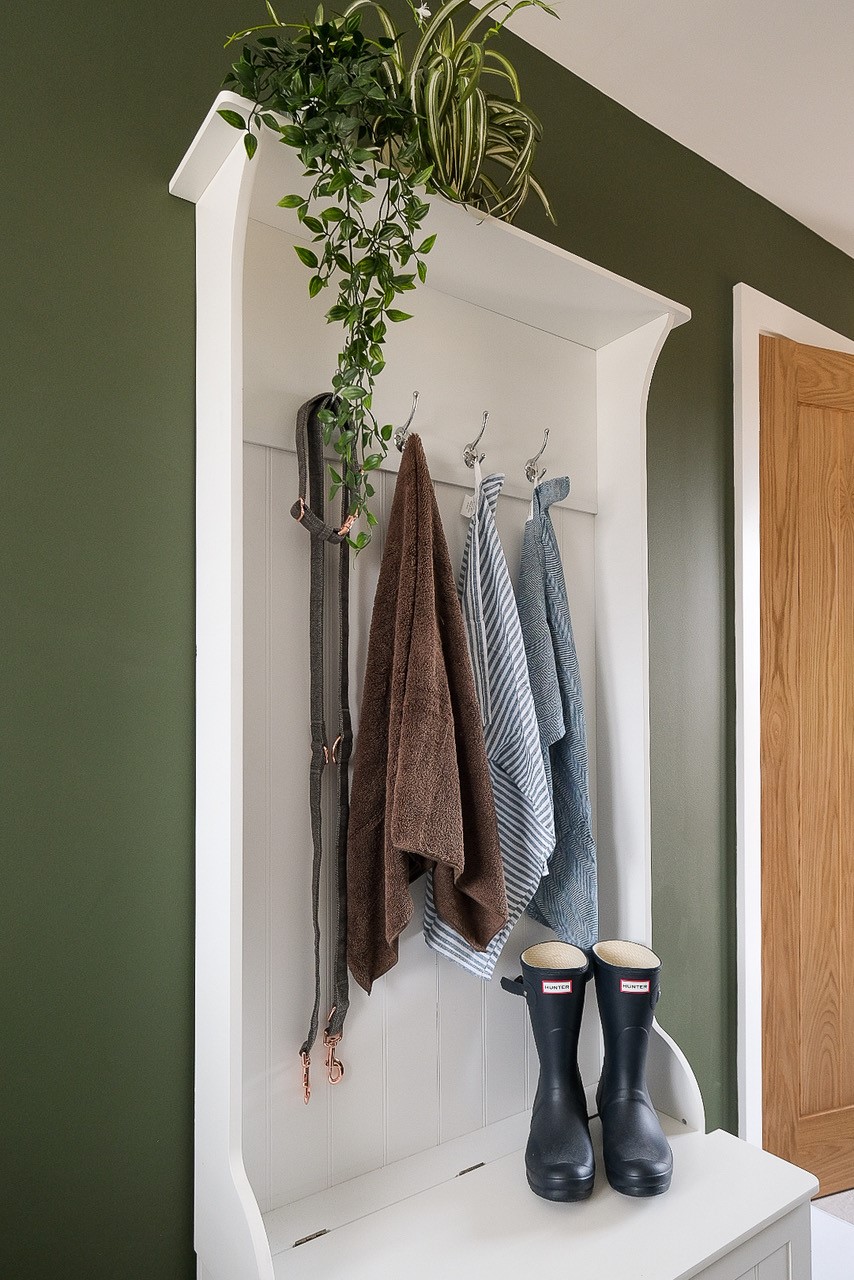 Calming colours and natural materials…
Core colours remain linked to wellness so expect neutrals to be teamed with calming or warm shades like pastel blue and rust. Lilac/lavender will also be seen a lot in 2023, and is expected to be Pantone's Colour of the Year because of its links with serenity and healing, but in my experience has always been a very marmite choice for interiors! Texture and pattern will take cues from nature so we'll see cotton, clay, ceramics and stone alongside tufted and bouclé fabrics to create home comforts.
With 2022 finally allowing us to lead less restrictive lifestyles, perhaps 2023 will be the year for true self-expression and interiors that reflect our collective desire for wellbeing and connectivity. Time will tell.