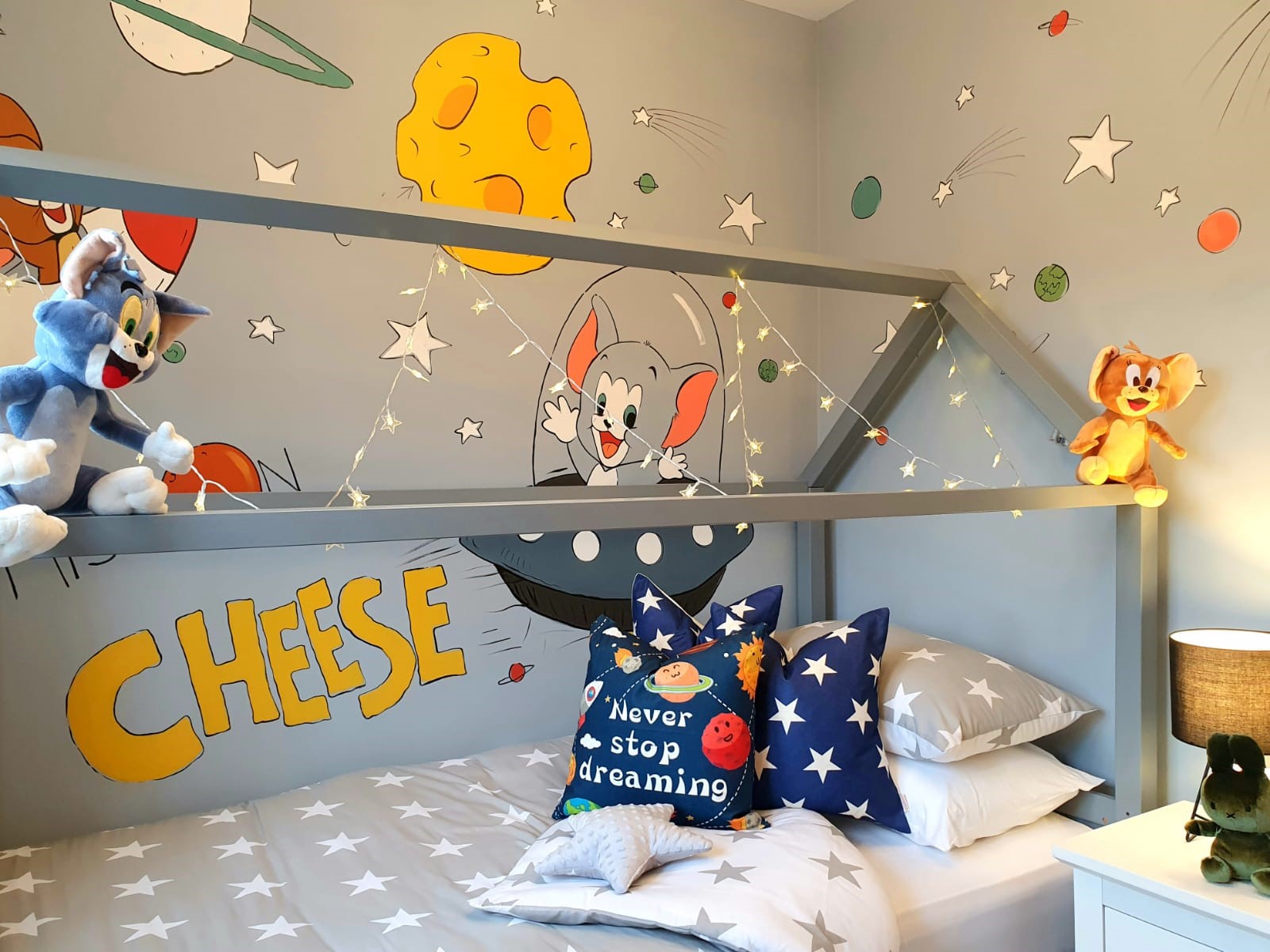 With the summer holidays in full swing, our managing director, Andy Richardson discusses design inspiration for children's bedrooms and how to make these playful, imaginative and useful…
"Children's bedrooms typically tend to be the smallest rooms in the home, but our aim is to make them the most memorable. When you think about a family arriving to view a show home, you want it to appeal to all ages; younger children should be surprised and instantly want to play while older children should be inspired to create their own private space. Ultimately, it's about giving parents peace of mind that their children can feel comfortable in new surroundings.
"So where do we start? Essentially it's a combination of realism, aspiration and playfulness. We want to entertain but also demonstrate the room as a functional space. Rather than just standing in the doorway, we want house hunters to come into the room and explore. Themes are a fantastic way to achieve this – not only can it create a wow moment for a youngster but also appeals to the inner child in every adult!
"Taking inspiration from local landmarks, popular culture and social media, we seek to add our own interpretation and have styled bedrooms for TikTok and Instagram influencers using the platforms' brand colours; with well-known characters such as Paddington Bear, Tom & Jerry or Lego; as well as more thematic designs including safaris, pirate ships and farmyards. Not only is it a playful way to engage younger house hunters but is also acts as a trigger point – the next time that brand appears, you remember where you saw it last and a connection is made.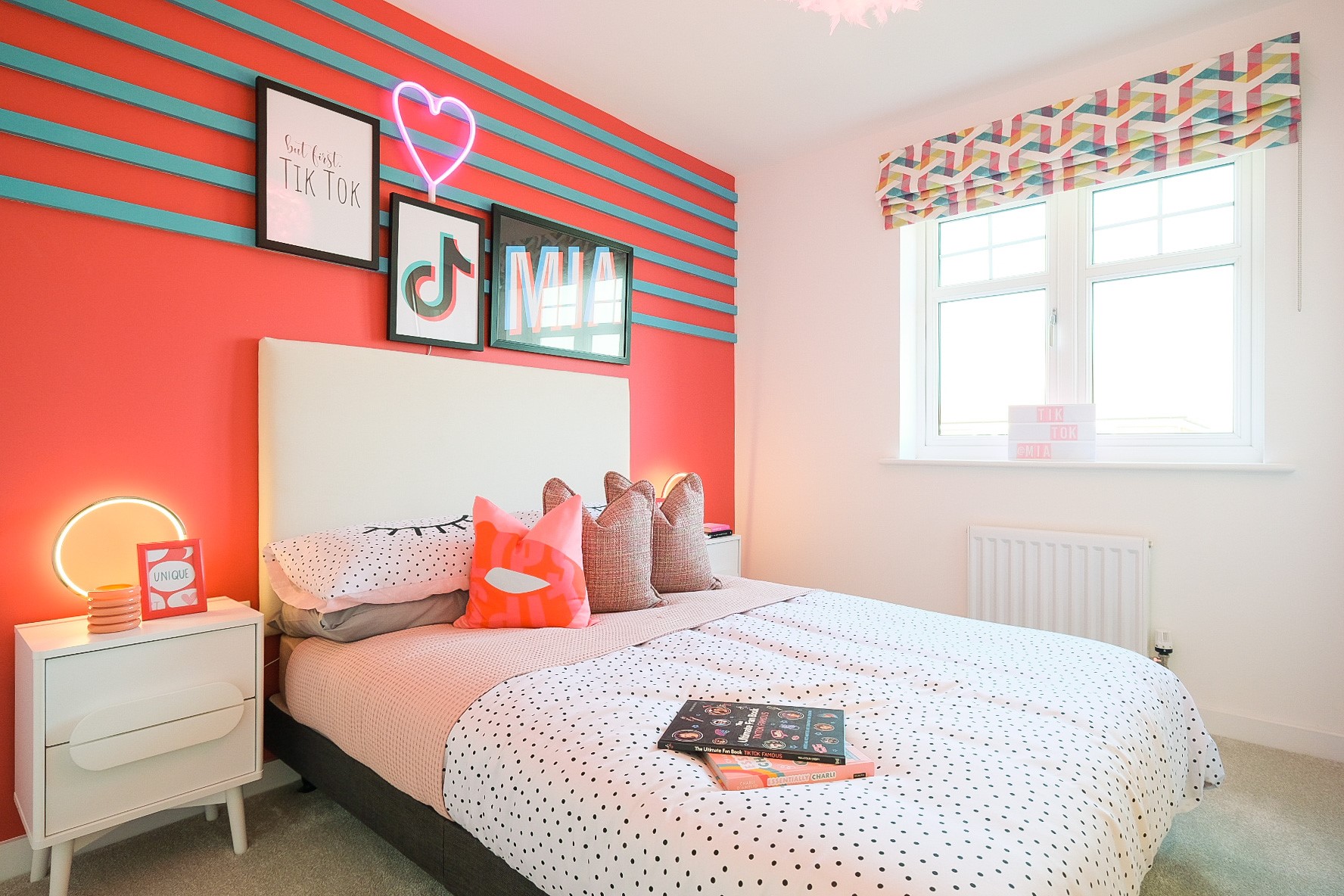 "An increasingly common brief is to demonstrate an occasional bedroom, specifically somewhere gender neutral to be used for grandchildren or visiting nieces/nephews. For these, we wouldn't necessarily incorporate a theme, but rather use some simple styling such as a painted ceiling, wall stickers or block painted panels/shapes alongside eclectic furniture and artwork to create an imaginative environment.
"One of the biggest barriers when styling children's rooms is that their tastes change very quickly so we have to think about how designs can evolve. In many of our themed bedrooms, we use hand painted murals – while these can be really eye-catching and a focal point, they can just as easily be removed by re-painting or wallpapering.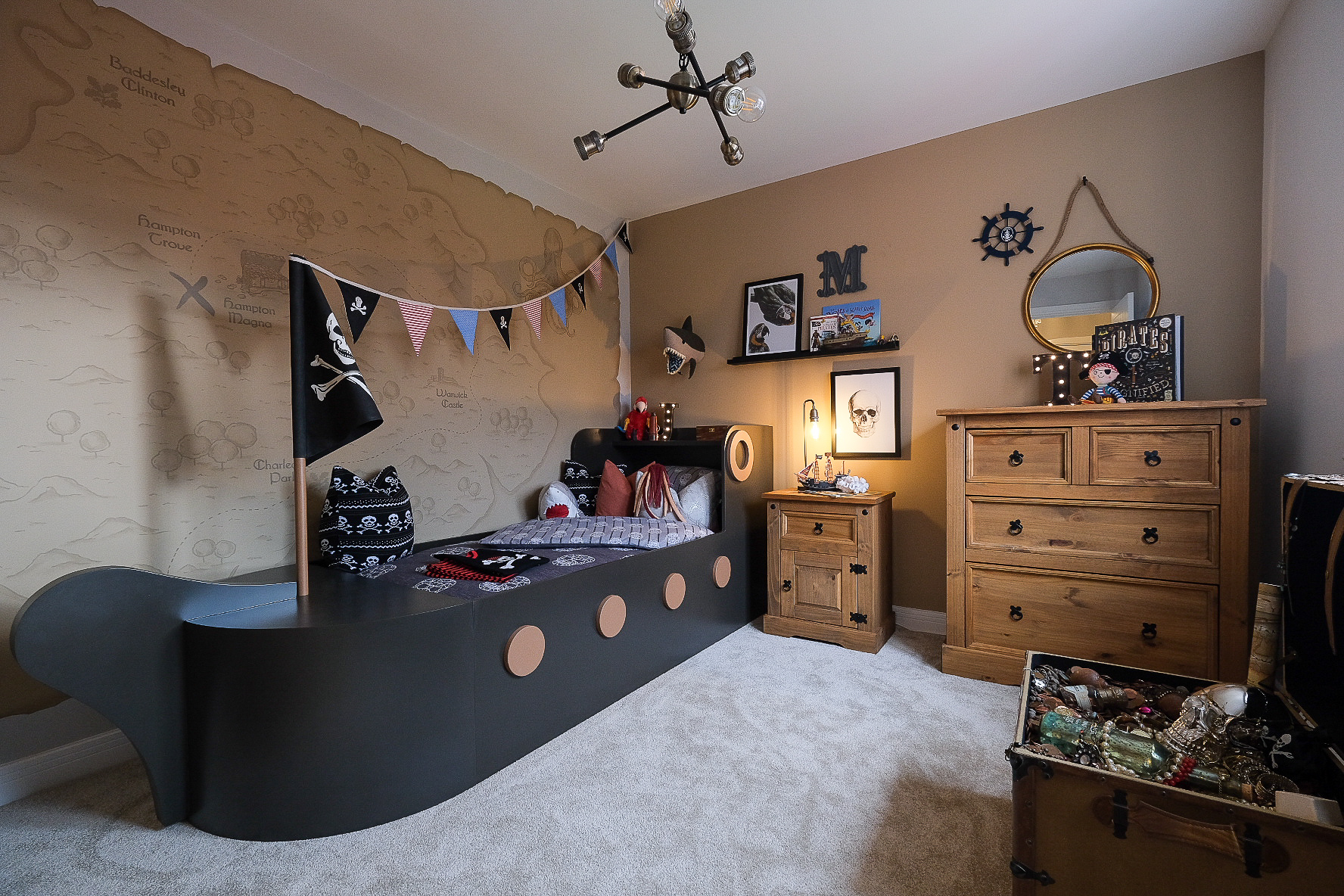 "Of course we also want to be thoughtful and functional with our designs. Children like to collect things, whether that's toys or mementos from holidays or day trips, so there needs to be plenty of storage. We want to encourage play and hobbies – so something like a small table and chairs where they can have tea parties or build forts could be included. Since the pandemic, we've also been adding areas for home studying, something like a reading corner or arts and crafts bench for younger children or a ladder desk for teenagers, we try to make learning fun and have even incorporated work stations in wardrobes!
"I suppose my overall message is to have fun with it, children's bedrooms are just as much a sanctuary as adult ones so let personalities be expressed and imaginations run wild!"