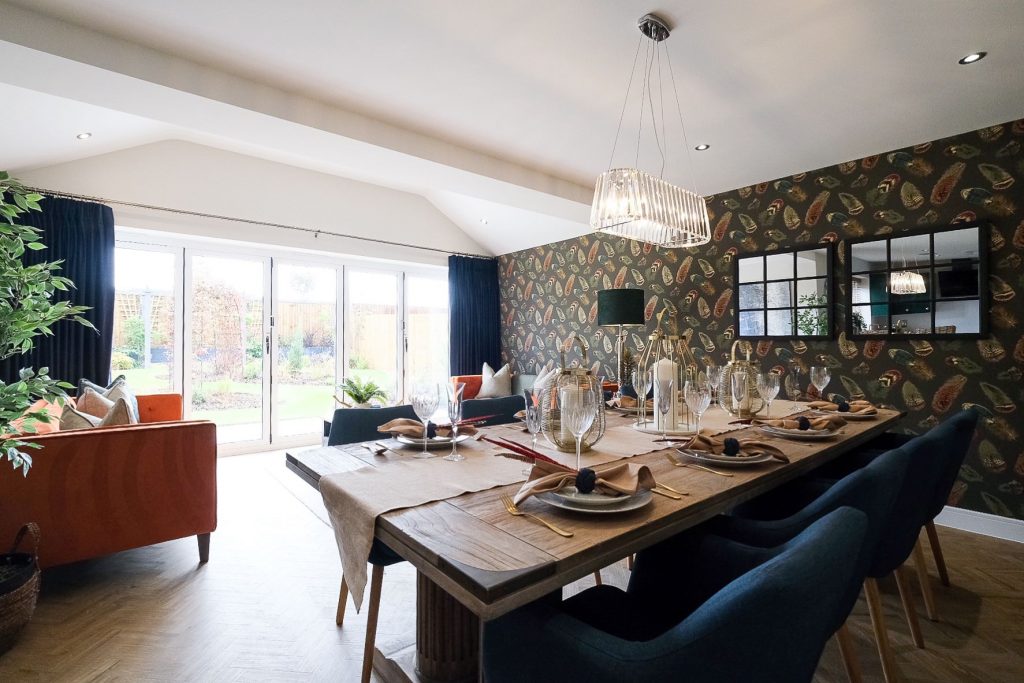 We have completed the installation of three sales centres as part of a new partnership with Owl Homes.
In just six weeks, we designed and styled a sales office at Poet's Rest, Polesworth alongside show homes and sales centres at Massey Place, Hilton and The Orchards, Upton Snodsbury on behalf of the Tamworth-based housebuilder.
"It's been a busy summer for us and a pleasure getting to know the Owl Homes team," said Steve Hird, our director. "Their developments are all in locations that offer the very best of town and country and this is something we've tried to reflect in our designs. For instance, at Massey Place we chose a base colour palette of blues to create a luxurious hotel style and embellished this with botanical print fabrics, gold accessories and artwork.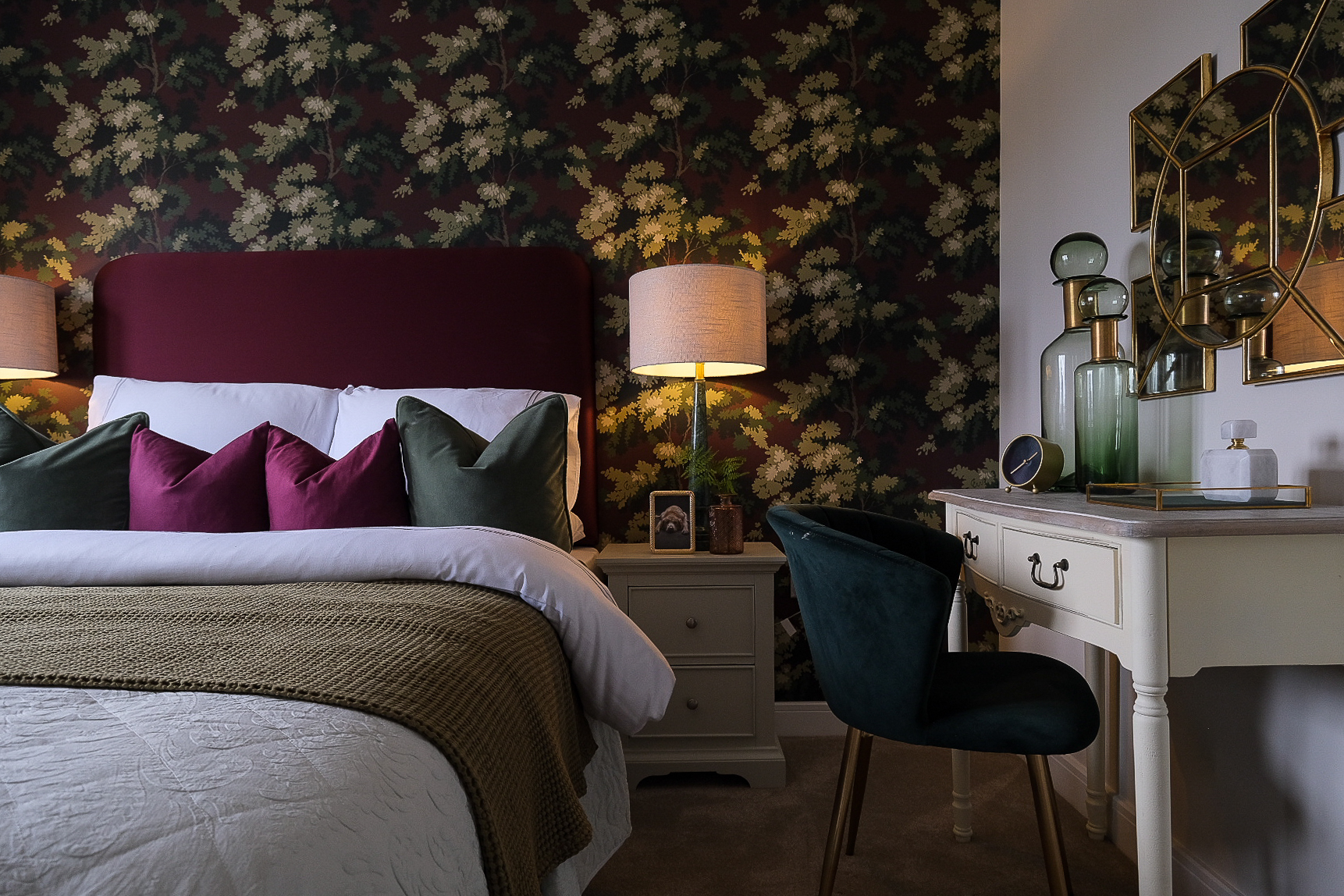 "Contrastingly, at Upton Snodsbury we've used a more rustic design incorporating chunky wooden furniture, a rich, autumnal colour palette and some memorable bird patterned wallpaper. This home was also the first time we've styled a kitchen featuring the increasingly popular emerald green cabinetry, which really helped emphasise the country chic style!" concluded Steve.
Bianca Cullis, head of sales and marketing at Owl Homes added: "Obviously we're trying to inspire house hunters as much as possible and Edward Thomas Interiors has produced some really eye-catching and striking designs to achieve this. Their attentiveness is particularly impressive, for instance using bespoke cabinetry to highlight the hidden details or flexibility of space within a home. They've also cleverly managed to echo our signature colours in the sales centre furniture and accessories, which certainly helps us present a strong brand identity. We're looking forward to our next joint development and continuing the partnership."