Student Show Home Design Competition Strengthens College Partnership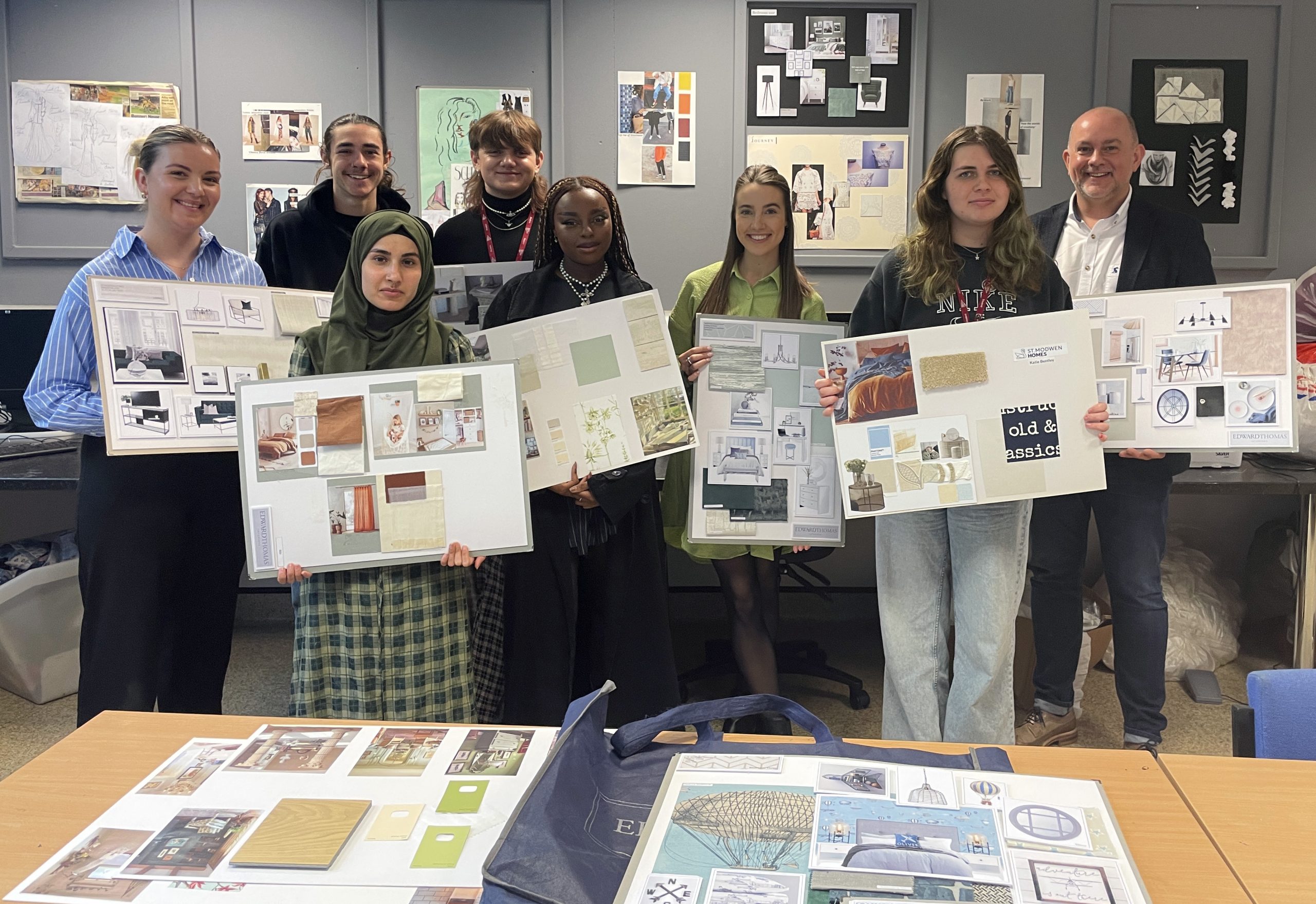 To continue championing the next generation of interior design talent, we have once again partnered with Burton and South Derbyshire College (BSDC) to offer students the chance to design their own show homes.
For the past three years, our managing director, Andy Richardson has briefed Level 3 Fashion & Textiles students to design interior concepts for one of the show homes on the nearby Branston Leas development by St Modwen Homes.
This year's focus was on sustainability and students were tasked to create mood boards with all their design choices, from colour palettes and fabrics to floorcoverings, accessories and furniture choices.
Together with our client account manager, Megan Doherty, Andy returned to BSDC earlier this month to view the results.
"We were really impressed with the quality of work the students produced, especially digitally, where many of them excelled," said Andy. "It was also refreshing to hear them talk about the inspiration behind their design choices, particularly how inclusive and diverse their imaginary families were, and how they'd reimagined rooms to reflect lifestyle. Whilst the students have a bias towards fashion and textiles, we believe many of them could have successful interior design careers if they continue striving to stay ahead of the competition."
Emma Strange, BSDC's director of creative industries added: "This has been a valuable experience for learners to be involved in, enabling them to understand a real life creative brief scenario and the role of an interior designer. It has helped them make decisions about their future career path at such a critical time in their college course and has helped them to develop their professional skills at interview."